Wow, I think I will never ever announce a post with a specific date/time because let's be honest, I'll always fail on being punctual. Stupid me ...
Ooh hello there everyone! :D
Can you believe it? We've reached the Finale! *scream*
I'm not gonna lie, I'm super duper excited, that's why I will no longer waste any more time with babbling and just tell you the tasks ...
Modeling isn't what it once used to be - which is a good sign. I mean, a few years ago, posing in your own sceneries was considered as "modeling". Now there's a whole empire of blogs, magazines and fashion lines featuring endless amounts of models.
But as every year, we'll go back to the roots of modeling. And this is your task:
Go to Topmodels.Club and create a scenery. Imagine you've just won Cycle 6. All spotlights are on you and you're taking center stage. What would you feel like? What are you wearing? Try to catch the feeling and the emotions in your picture and make this moment of victory eternal!
Remember, if you win, your scenery will grace the presentation of the club until a new winner is found (which is actually a long time), so give your best! :)
This is probably the most important task of all three - and the most difficult. As this cycle's Finale is all based on outer space, our very last photoshoot will be based on Katy Perry's music video E.T.
Your location will be the
moon
! And you'll be shooting in an extravagant alien-like haute couture dress with an extraordinary hairstyle and a galactic make-up. The look is completely up to you - wether you make it metallic or rather fairy-themed, as long as it makes you feel like you're in outer space. Here's the music video which shall be your main inspiration:
And two pictures for make-up ideas :)
If any of you doesn't know it yet, I'm quite obsessed with
The Legend Of Zelda
. Seriously, I'm
obsessed
!! I've recently played through
Twilight Princess
again and I couldn't resist of including this in a task of RNTM. Oops x)
Don't worry, you don't have to be a Zelda-freak like me, it's just about the outfit. So in this story there are basically two realms: the normal world and the shadow realm. You see, there's a badass weirdo from the shadow realm called Zant who wants to take over Hyrule kingdom (which is located in the normal world) by turning it into a shadow world. Now there's of course the hero who has to fight Zant, save princess Zelda and bring the light back to the world with the help of the light spirits.
Whoa, did you say
light spirits
? Bingo!!
I can imagine that you're asking yourself what a Zelda game has got to do with the Finale. Well, do you remember the Finale of Cycle 5? One of the final tasks was to create an outfit that would be presented in the live show. Guess what, we're gonna do it again!
This time the outfit is for the Top 13 Walk. The walk will be based on said game and the whole light versus shadow theme! While all the eliminated girls will wear shadow-themed outfits, you three will be representing the light spirits.
So this is your task:
Create a dress inspired by the light spirits of
Twilight Princess
. You may also use some princess Zelda influences. Here are some pictures to get you inspired!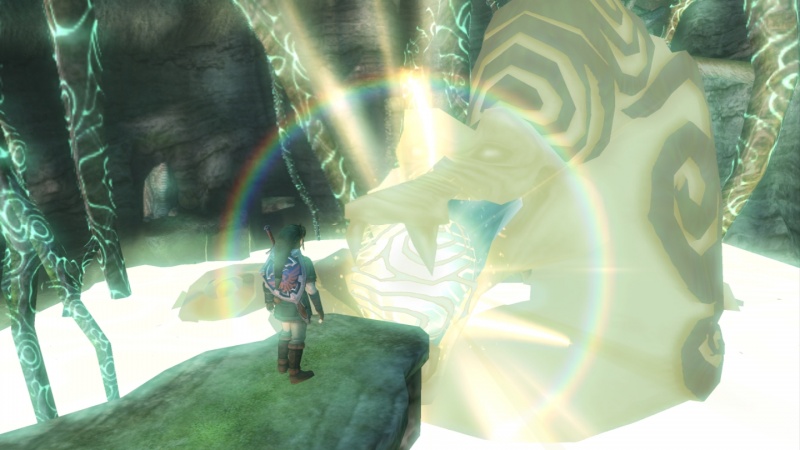 You don't have to do a pose or anything; you can use this mannequin to design your outfit.
Credits for this mannequin goes to Jack aka
queendetox
!!
Click it to view it in full size and save it on your computer. It's actually a very big file, it has about the size I need for the graphics that will be used for the live show!
When you're done with your outfit, save it without (!) the mannequin as PNG-file and send the link as usual in a comment.
DEADLINE: Sunday, September 1st
I hope this is enough time for you, I really hope you'll be punctual. If you have any questions, do not hesitate to ask me. I wish everyone of you the best of luck from the bottom of my heart!!!
xoxo Rafael